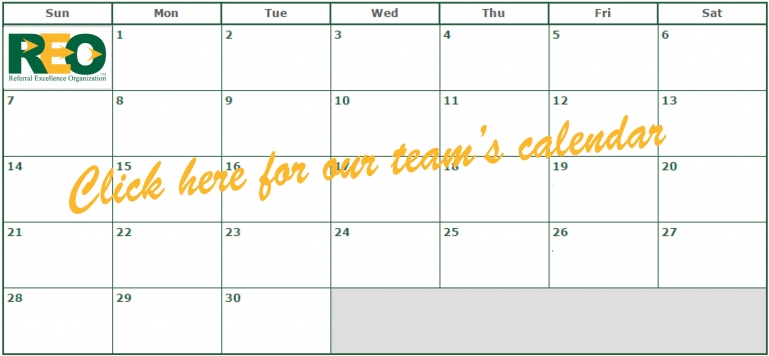 Contact Info
REO Team: West Knox Referral Partners (WKRP)
REO WKRP
Calhoun's Turkey Creek
625 Turkey Cove Ln
Knoxville, TN 37934
Phone:
Email:
r.cannon@reomeetings.com
Visit our Website
Hours of Operation
Tuesdays, 8:30-10AM
About Us
Meeting Information:
Tuesdays: 8:30-10AM
Please click the calendar above for meeting dates around major holidays.
Location:
Calhoun's Turkey Creek,
625 Turkey Cove Lane, Knoxville, TN 37934
Team Assessment:
$30 p/quarter
REO snow policy: if Knox County calls off school, we do NOT meet. For the most up-to-date meeting schedule, click on the calendar above.