Events in the month of December 2020
Thursday, December 10, 2020 - Saturday, December 12, 2020

If you are interested in Emergency Medicine and would like access to a world-class line-up of experts addressing issues across the Americas, please join this conference.
PACE MD is a leader in professional development in Mexico and the USA primarily for emergency response capabilities of physicians, nurses, and EMS first responders. They have joined the Force for Health Network in a joint venture partnership to use our tools to support their corps activities. They will also assist with Spanish translation of our media assets and have already translated over 800 of the 360 Human Anatomy models for use worldwide.
In our first joint activity, we are supporting recruiting and a long term engagement with ER physicians with the FIRST VIRTUAL EMERGENCY MEDICINE CONFERENCE - MEXICO and will provide a virtual ongoing conference with participants to continue a perpetual learning and sharing community to collaborate, communicate, and celebrate successes.
Visit
PACEForum.org
to sign-up and register.
more info...
---
Thursday, December 17, 2020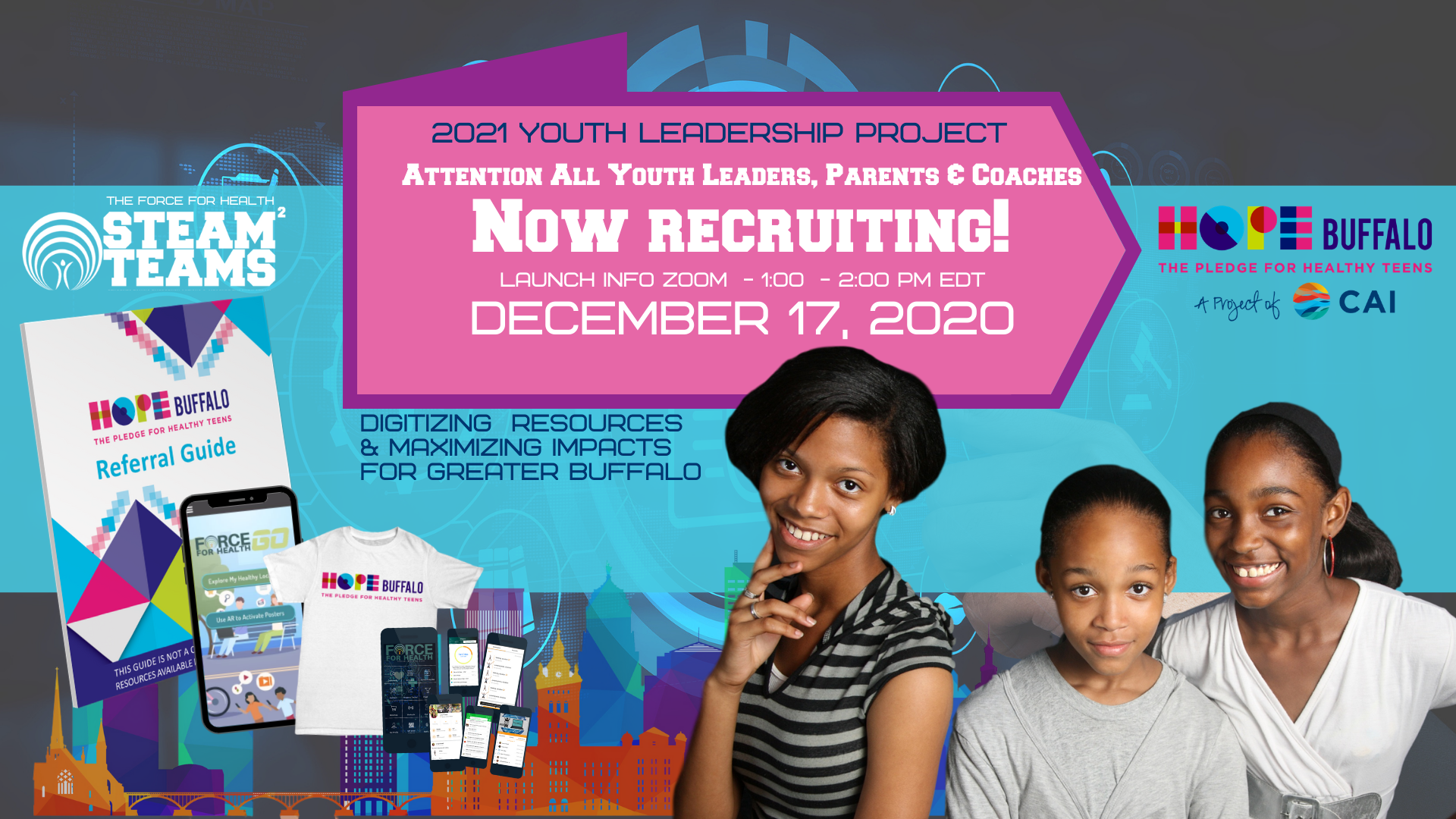 H.O.P.E. Buffalo Community Activation Launch - 2020-2021 Youth Project
If you are a youth, volunteer, partner, or community leader interested in creating healthier outcomes for teens in the Greater Buffalo region by improving connections and resources, please join this informational ZOOM Leaders' Launch to find out how to get involved.
We are actively recruiting a local TEAM of 10-25 youth, leaders and volunteers to represent and lead the greater Buffalo region in the inaugural season of the V.I.P. Community L.E.A.G.U.E.S.
V.I.P. stands for Virtual Interactive Platforms and L.E.A.G.U.E.S stands for Leaders Engaged in Actions and Goals that Empower Societies.
The activation TEAM will receive a Community Activation Kit and support through the Spring 2021 season to generate MOVE-LEARN-EARN-GIVE-SHARE points to compete with other select communities, such as Tucson, AZ, Cleveland, OH and New Orleans, LA.
Special thanks to H.O.P.E. Buffalo for seeding this project into activation.
All TEAMS must be finalized by December 31, 2020.
more info...
---