Contact Info
Bloom Into Parenting
Lisa Paul
141 N. Martinwood Rd
Suite 103-02
Knoxville, TN 37923
Phone: 865-582-6585
Contact via Email
Visit our Website
Photo Tour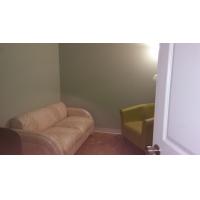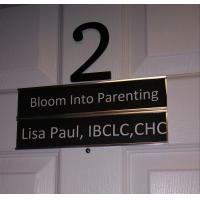 Services
Lactation Consultant
Breastfeeding Classes
Health Coaching
Baby weight checks
Hours of Operation
By appointment only with the majority of openings Monday, Tuesdays and Wednesday from 10am - 4pm.
About Us
Breastfeeding is only one of numerous new skills that you are picking up, with baby seemingly critiquing your every wrong move. It is normal to feel overwhelmed and even a bit self-judging as you figure out whether baby is getting enough to eat, what you did to cause bright green poops, and when you will ever get more than 20 minutes of sleep in one session again .
Lisa Paul, IBCLC, runs Bloom Into Parenting and is here to help you in your journey. Breastfeeding is akin to a flower blooming, it starts off as a small bud, perhaps unnoticed and ugly. As it grows, glimpses of the petal colors are revealed until it finally comes into full bloom showing off the brilliance and unique characteristics of what God intended that flower to be. As flowers come in different shapes and colors and sizes, so does breastfeeding. Each mama/baby relationship comes with its own set of challenges and blessings. Lisa will take the time to thoroughly examine your breastfeeding challenge and work with you to find solutions that fit with your life situation. Initial consultations last approximately 1.5 hours at our office location in West Knoxville.
Before your first session, you will fill out a health history so that Lisa can discover potential issues before your arrival. Once you arrive at the office, any remaining paperwork will be completed. If baby is willing, you will get an opportunity to breastfeed your baby in the office while Lisa observes and helps with your specific need. Please wear clothing that will aid in this, like a shirt that buttons up the front and a bra that is easy to remove. You want to be comfortable and able to move about as needed. Baby will most likely will be stripped down to a diaper during the session.
You are welcome to bring any support people with you that you feel will be helpful in your breastfeeding journey. Keep in mind, however, that this is a time for you and baby to get help and too many people present may distract from getting the help you need. If need to bring older children to your appointment, please bring an appropriate quiet activity for them to do so that you can get the most out– of your appointment.
To schedule an appointment, Lisa may be reached at 865-582-6585(text messages preferred) or by using our Contact Us page.