Services
Local Energy
Local Transportation
Local Health
Local Education
Local Media
Local Recycling
Local Banking
Local Non-Profits
Local Jobs
Local Food
Hours of Operation
Always available online with local support.
About Us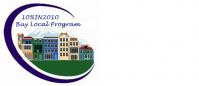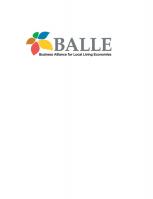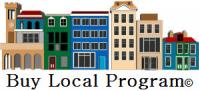 Mission, Vision, Strategies and Priorities
a. Mission
Reno Sparks Local Living Economy (LLE) is an Economic Development Plan designed to create a prosperous, self sustaining local economy in today's climate without the use of tax dollars.
b. Vision
We see a healthy, vibrant and clean Reno Sparks community,where local businesses thrive, jobs are created, and the environment is protected and nurtured.
c. Strategies
Combining the BALLE concept of a local living economy with Membership Management's software and internet optimization program is key to the success of Reno Sparks Local Living Economy.
d. Priorities
Build the data base of locally owned business, then a website to educate the consumer of thinking local first, then a marketing plan to expose the website and this program to the public.
Building Blocks of a Sustainable Community
a. Identify the Building Blocks
• Local Energy
• Local Transportation
• Local Owned Businesses
• Local Food/ Farming
• Local Banking/Financing
• Local Recycling
• Local Media
• Local Non-Profit groups
• Local Art
• Local Education
• Local Jobs
• Local Eco Building and Conservation
• Local Health
b. Identify Building Block Team Leaders
By networking throughout the community we have met the most progressive and outspoken leaders in the Reno Sparks area.
c. Role of the team leader
The team leaders will be given the opportunity to promote the area of their passion. We will provide the tools with our Membership Management software to help spread the cause of each local building block. The team leader will combine efforts with other team leaders to create even greater results collectively.
Benefits of creating a Living Local Economy
Expanded Job Creation — Create hundreds of new jobs which would decrease the Reno Sparks area unemployment rate.
Economic Growth — Generate millions in increased economic activity in Reno Sparks area. Develop greater community awareness and acceptance of sustainable business and consumption practices making local purchasing the norm.
Entrepreneurial Ventures — Foster the creation of new sustainable businesses and organizations.
Environment Protected — Decrease the footprint on the environment in the Reno Sparks area by raising awareness of sustainable businesses practices.
Enhanced Communities — Revitalize and energize the Reno Sparks area communities.