Contact Info
Sequoia Pre-School Academy
Janet Chisler
1308 Coffee Rd.
Modesto, CA, 95355
Phone: 209-526-2273
Fax: 209-526-2270
Visit our Website
Photo Tour
This will show up if the script is missing or flash isn't installed
Our Website
Click below to visit our Website


Services
Preschool in Modesto
Sequoia Preschool Academy
Healthy meals for preschoolers
Certified preschool teachers
Preschool curriculum for children
Competitive Preschool Rates
Staff CPR/first aid certified
Prepare for Kindergarten
Flexible Schedules
fingerprint clearanced preschool
Hours of Operation
Preschool Hours
Monday - Friday
7:30 am – 6:00 pm (unless otherwise arranged)
Note: Please remember that your tuition is based on the hours you have contracted for, not the hours the preschool is open.

About Us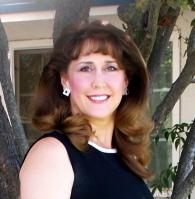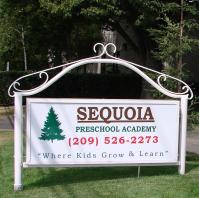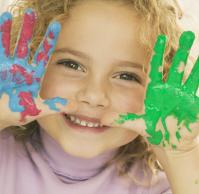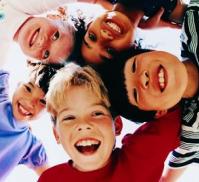 MY PERSONAL PHILOSOPHY
My earliest experiences in the educational system as a child only impressed upon me what "not" to do with children. This highly negative experience only heightened my fear of teachers, suppressed a love for learning as well as distrust in a non-nurturing and unsafe environment. In time, however, I learned not all teachers yell, hit, or hurt children who are trying to learn the concepts they are so intent upon teaching them. I learned that there were other positive ways of teaching children that would inevitably grow mutual trust, admiration, cooperation, and ultimate learning experience for the child. Perhaps, due to this fact, it would serve as the inspiration, spark and pivotal turn that eventually would spur me along into a life-long love of working with, teaching and learning from children.
PROGRAM PHILOSOPHY
Our staff is committed to providing a high quality childcare program that is an extension of your ideas as parents. In our program, parents and staff are partners working together to provide a warm, safe and healthy environment that will ensure each child is able to grow and thrive. Our center is grounded in compassion and empathy. We use positive reinforcement to promote each child's self-esteem and to model appropriate interaction between one another.
The development of a child is a complex one in which his/her inborn characteristics and environment continually influence one another. While normal maturation takes place in predictable steps reaching more complex levels at each stage, so too does each child possess unique characteristics that are all their own. Each child's individuality is determined by both inherited and environmental traits. As caregivers, we recognize that our interaction with your children can have an important and lasting impact. As a result, it is our goal to provide a positive environment for safe exploration.
While our program values academic advancement and provides a structured time for preschool curriculum that promotes kindergarten readiness skills, we also value creative play. It is through creative play and the opportunity to explore new concepts and ideas, that childre are able to learn and eventually master new skills. During free choice time, children are provided with an opportunity to explore various developmentally appropriate, creative learning opportunities. Each day we focus on literature/languge exploration, math, science/nature, sensory, and art. Children are always afforded the opportunity for dramatic play, blocks/building, and indoor/outdoor play. Our curriculum is based on a framework that allows us to evolve based on our students' needs and interests. Through these activities, not only will your child attain academic knowledge, so too will they develop fine and gross motor skills. Our ultimate goal is to provide for the well-being of the "whole" chiild. Academic, mental and physical success goes hand-in-hand. Our program is designed to broaden each child's self awareness and their awareness of the external world around them, thereby creating a solid foundation for future academic success.
STAFF
The teachers and support staff at Sequoia Preschool Academy care about your children. They are all CPR/First Aid certified and have fingerprint clearance by the Department of Justice. All of our staff has early childhood education permits issued by the state of California.
For those of you who are Facebook junkies, we now have a Facebook Fan Page and we would appreciate your taking the time to visit it periodically. We plan to use our fan page as a way of communicating with exisiting and prospective clients. Here's the link: http://www.facebook.com/#!/pages/Sequoia-Preschool-Academy/163584857012825