Contact Info
Relax Modesto - Wellness Therapy
Vilma DeRuosi
802 14 Street
Ste. # P
Modesto, CA, 95354
Phone: 209-483-2948
Fax: 209-577-3802
Photo Tour
This will show up if the script is missing or flash isn't installed
Services
Massage Therapy
Full-body Massage
Swedish Massage
Shiatsu
Deep Tissue Massage
Lymphatic Massage
Reflexology
Relaxation Therapy
Hours of Operation
Monday - Saturday by appointment
About Us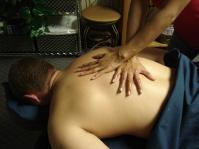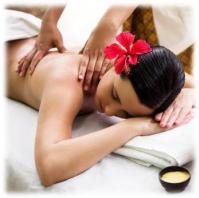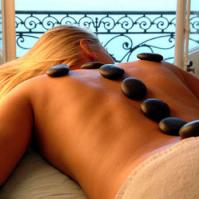 RELAX AND BE PAMPERED...
All too often, we hurry from home to work and back again, trying to squeeze 72 hours of obligation into 24 hours of time. The resulting effect on our good health is rarely taken into consideration until we are overloaded with stress and our bodies begin to cry out for our attention.
A relaxing full-body massage is the perfect treat for someone who wants to relax and be give their body the attention it deserves. Massage therapy can be great for stress relief and promotes relaxation, wellness, stress reduction, pain relief and postural improvement.
FIND YOUR PATH TO WELLNESS
SWEDISH MASSAGE: Swedish massage relieves tension and stress. It increases circulation which reduces depression and toxins in the system by using manipulative techniques and effeurage, petrissage, vibration and friction. These techniques can be slow or gentle, vigorous or bracing.
REFLEXOLOGY (FOOT MASSAGE): Reflexology is an all-over foot massage where various pressure points in the feet are stimulated. Reflexology can help encourage the body to heal both on the outside and the inside.
SHIATSU: Shiatsu is a massage style that increases circulation and restores energy balance in the body. It can aid in soothing the nervous system and is particularly effective in relieving headache, fatigue, insomnia, nervous tension and sore or stiff muscles.
DEEP TISSUE: Deep tissue massage is directed toward the deeper tissue structures of the muscle and facia. Deep tissue massage can relieve muscle tightness caused by stress and physical exertion.
CHAIR MASSAGE (The 15 Minute Miracle): Chair massage is growing in popularity because it is quick, efficient and inexpensive. It typically takes anywhere from 5 to 15 minutes. In this short time, you may reduce the knots in your neck and back which reduces tension. No need to undress. Schedule an appointment during your lunch or stop by on the way home from work.
LYMPHATIC MASSAGE: Lymphatic massage is a method of manual lymph drainage massage using light, rhythmical, spiral-like movements to acelerate the movement of lymphatic fluids in the body in order to promote healing (especially after a surgery).
Although therapeutic massage has not been proven to increase muscle strength, it can stimulate weak, inactive muscles and, thus, partially compensate for the lack of exercise and inactivity resulting from illness or injury. It also can hasten and lead to a more complete recovery from exercise or injury.
Stress-related disorders make up a majority of the ailments that bring people to family-practice physicians. What they require is someone to listen, someone to touch them, someone to care. Therapeutic massage may not be the total solution, but it can an important element in the healing process.