Contact Info
Reno-Sparks Local Office Co-Op
Dave Asher
1301 Cordone Ave LL100
Reno, NV, 89502
Phone: 775-224-2242
Visit our Website
Photo Tour
This will show up if the script is missing or flash isn't installed
Our Website
Click below to visit our Website


Services
affordable office space
entrepreneur start up support system
networking
B2B support
Going Green Commitments
We offer affordable/shared office space. We have a building wide recycling program. We offer a reduced office foot print by co-working in a shared space. We are on the bus line and encourage bicycle riding. Our lights have motion sensors to turn off when a room is inactive.
Hours of Operation
always available on line
About Us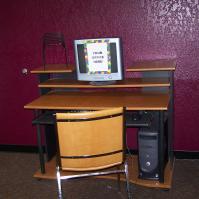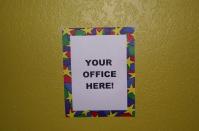 Reno-Sparks Local Business OFFICE Co-Op
We take the best elements of a coffee shop (social, energetic, creative) and the best elements of a workspace (productive, functional, professional) and combine them to give our workers the chance to have their own affordable space.
The Local OFFICE Co-Op was built on a coworking philosophy:
*Collaboration: One of the great benefits of working in a coworking space is that you will meet all sorts of people with all sorts of knowledge. We are all on the same "team".
*Openness: We believe in transparency and openness. In a world where people are free, but ideas are not, only a few benefit. When ideas are free, everyone benefits. Therefore, we encourage open spaces and discussions and think tanks.
*Community: We thrive on connections and mutual support here. It is important that everyone contribute as well as benefit from the strong coworking community.
*Accessibility: In order to be fully open, we must make the effort to be accessible to all. This means that we endeavor to create both a financially and a physically accessible space. We are committed to this principle and welcome feedback on how we can make the Local Office Co-Op even more accessible.
Local Office Co-Op Membership includes use of the Local Office Co-Op space and is based on a monthly membership donation. We are always looking for cool people who value being part of a co working community. You must be Cool to participate.
Membership Features Below are some, but not all, of the benefits members receive as part of their membership:
All Memberships
* The chance to work alongside some of Reno/Sparks most creative, entrepreneurs, freelancers & mentors
* Access to high-speed wireless internet and computers
* Use of Co-Op office space and furnishings
* Free admission to member-related events held at the Co-Op
* Coffee and filtered water
* Mail services
OFFICE Co-Op Membership Plans:
OFFICE Co-Op FULL $200/month
*All Member benefits plus:
*Dedicated desk space(full size) that is all yours
*Locking file cabinet
*Access to our 2 class rooms and excutive board room
Local Office mail service $200/year
*Use this as your mail address; we have a great 89502 zip code.
Modest forwarding expenses included.
The Vassar-Cordone Local Office Co-Op also has a variety of other "private" offices available in our building. Please see our director (Dave Asher) for more info.
You must be a member of the Reno-Sparks Local Business Co-Op to use the Office Co-Op
JOIN/SUPPORT Reno-Sparks Local Business Co-Op
Local Business Co-Op with our Exclusive Internet Marketing System
Benefits of Membership:
* We will build a Web Site/Landing Page for you
* We will teach you how to manage and easily update your "Web Site/Landing Page" to optimize your internet marketing and build traffic to your business.
* "Locally owned independent business" certificate
* Free entrance to quarterly business owners meetings
* Listing in the "Locally Owned Business" directory
* Livelocal e-news letter
* Livelocal license plate frame and bumper stickers
* Local discount credit card processing, save your cash with reduced fees!
* Business Development Classes designed to help You!
* Membership to Western Trade Alliance, where you can trade/barter your product or services and save cash! Local Curency!!
* Discount Office rent at the Vassar-Cordone LOCAL OFFICE CO-OP PLUS MUCH MORE! Watch for updates $250/year