Contact Info
Demarest & Associates LLC
Bruce Demarest
561 Keystone #124
Reno, NV, 89503
Phone: 775-560-4568
Visit our Website
Our Website
Click below to visit our Website


Going Green Commitments
By installing new exterior siding, new windows, new sliding doors and low energy lighting, we have cut our energy by 50%. All paper, plastic and glass are also recycled.
Hours of Operation
always available on line
About Us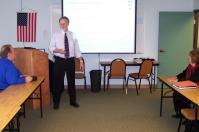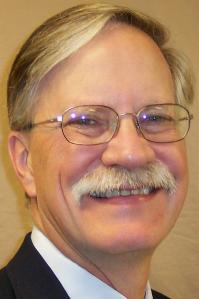 About Bruce Demarest:
Bruce Demarest is a Certified Identity Theft Risk Management Specialist. He designs and teaches classes to educate individuals and businesses in identity theft risk management. The individuals learn how to continuously monitor their financial identities from credit fraud, plus how to monitor their personal identifying information for unauthorized use. His business clients become compliant with the federal and state privacy laws. He conducts information security audits to identify their potential problems and designs security policies, programs, and practices to address those problem areas.
Services for Businesses:
Do you employ one or more persons?
Does your business keep personal information on file for customers, employees, or vendors?
Does your business accept credit cards for payment? Are you PCI-DSS compliant?
Do you have electronic and physical security protections for sensitive data?
Do you require credit checks on employees or customers?
Can you afford the consequences of a security breach or identity theft? Identity Protection Seminars & Workshops
Business Compliance - Identity Protection for Individuals Training & Education for Compliance with the Federal & State Privacy Laws
FACTA and FACTA Red Flags Rule - HIPAA Security Rule - Fair Credit Reporting Act - Gramm, Leach, Bliley Safeguard Rules
Nevada NRS603a Comprehensive
Identity Theft Protection & Restoration Services
Electronic Data Protection
Backup & Restoration Network, Wireless
Cloud Computing Security Anti-Virus, Anti-SPAM
Anti-Malware Programs
Personal Identity Protection:
None of us have control over our Social Security number. Too many companies have our personal information and we have no control over how well they protect it. Old employers may throw old employee records in the trash without shredding them. Retailers where we applied for their store credit card may also toss them in the trash. The only protection we have is be vigilant. Federal and state governments have passed laws to protect us, but it is up to us to use them.
The FTC recommends that we DETER, DETECT & DEFEND our Personal Information.
DETER identity thieves by safeguarding your information.
Shred financial documents before discarding them
Protect your Social Security number
Don't give out personal information unless you're sure who they are
Don't use obvious passwords
Keep your information secure
Opt-Out
Freeze Credit
DETECT suspicious activity by routinely monitoring your financial accounts & billing statements, public records & specialty consumer reports.
Setup Alerts on Bank Accounts, Credit Cards & Debit Cards
Be alert
Inspect your credit report
Free Annual Credit Reports
Free Annual Public Records & Specialty Consumer Reports
DEFEND against identity theft as soon as you suspect a problem.
Place a "Fraud Alert" on your credit
Review reports carefully, looking for fraudulent activity
Close accounts that have been tampered with or opened fraudulently
File a police report
File a compliant with the Federal Trade Commission www.ftc.gov/bcp/edu/microsites/idtheft/
WHERE CAN YOU LEARN MORE?
Online: www.ftc.gov/idtheft and www.privacyrights.org/
By phone: 1-877-ID-THEFT
By mail: Identity Theft Clearinghouse Federal Trade Commission 600 Pennsylvania Avenue, NW Washington, DC 20580