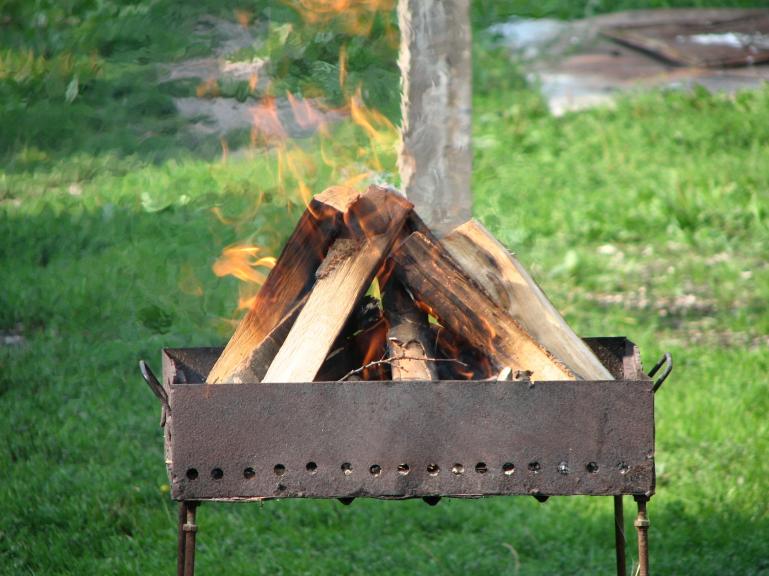 Contact Info
Movin' West RV Park
Jeff Renner
11010 Combie RD. Ste. 209
Auburn, CA 95602
Phone: 530-836-2614
Photo Tour
This will show up if the script is missing or flash isn't installed
Services
Water Electric Sewer and Cable TV Sites
Exceptionally Clean Restrooms
Hot Showers
Laundromat also have outside Clothesline
Cable TV with 46 Channels to Choose From
Numerous Championship Golf Courses
Over 100 Forest Service hiking Trails
Jeep Roads of all levels available
Feather River, and 50 Lakes for Fishing
Horseback Riding within walking distance
Hours of Operation
Our office hours are 9:00 AM to 5:00 PM Monday thru Saturday.
Sundays are from 9:00 AM to 4:00 PM
Feel free to call us at any time and leave a message and we will return your call as soon as we return to the office.
About Us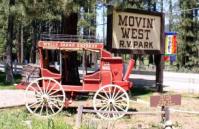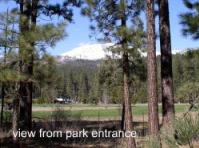 Movin'West RV Park

Your next great vacation in just around the corner! We'll help you discover exciting destinations.

WE OFFER:
RV camping for all sizes of RVs. We also have cabins for rent, and tent spaces.

Movin' West is a quarter mile from downtown Graeagle. Easy walking distance to the Frosty on a hot summers day.

Fun family vacations in and around Graeagle

WHAT, you haven't heard of Graeagle? You are missing one of the best family vacations in the High Sierra. We are located just fifty miles north of Lake Tahoe, and you won't be contending with large crowds. You will hear the train whistle echoing across the Mohawk Valley, a sound I love.

Family vacations in Graeagle focus on outdoor recreation, if you are like me and love to be outdoors this is the place for you. If you enjoy shopping small boutique gift shops, that works also.




Graeagle is well known in golfing circles for it's four Golf courses, three top rated 18 hole and one 9 hole. There is a course to fit everyones experience level. The fairways meander through Ponderosa and Jeffery pines, follow the edge of the Feather River, or provide wide panoramic views of the surrounding mountains. For the young and young at heart there is a mini golf course.

Fishing? But of course. In a twenty mile radius of Graeagle there are more than fifty Lakes. You can fish the Feather River and the many streams and creeks that feed into it. There is the Millpond downtown, where the local Trout Unlimited Chapter puts on a kids fishing derby each spring.

Maybe your idea of a summer vacation is sitting on the edge of the Millpond, in your beach chair, an ice tea in one hand, a book to read, and the kids splashing around in the water. Is it possible that you prefer to hike in to the lake of your choice? There are over 100 trails to hike within a fifteen mile radius of Graeagle. The best known is the Pacific Crest Trail. It passes within five miles on its way from Canada, heading down to Mexico.

Join me often as this site develops and I will expand on all of these fun family vacation ideas.

. Eastern Plumas County museums

. The railroad that runs through the Feather River Canyon

. Local horse stables, lessons and rentals

. Favorite four x four trails

. Geocaching is a really fun family summer vacation activity. Also known by our great nephew as treasure hunting.

. We love the views from the fire lookouts, you will too.

. Restaurants, excellent choices. If you spend a week here you will not be able to try them all. And they are good. Just ask my bathroom scale.

. Motels, Vacation Rentals, Cabins, Condominiums

. Movin' West RV Park, My wife and I own this park so you can surely expect some pages about our Love.

We love this area. Phyllis (wife and life long best friend) says call us and ask, what is there to do in Graeagle? We will wear out your ear with the answer. One trip to our beautiful area will just wet your appetite for more. Each summer season there are singles, couples, and families that spend their family vacations here in Graeagle. And now, retired, still visit each summer to renew old friendships developed amid the pine trees. This is a wonderful place to start a family vacation tradition.



We spend every free moment possible driving Forest Service fire roads, discovering hidden streams, lakes, old gold mines, and KODAK moments galore. Join us in the pages that follow and let us help you start planning your next several family vacations.



Family Vacations in Graeagle
Family Vacations in Graeagle are the most relaxing you can have. Follow us as we update our blog providing ideas for your High Sierra Family Vacation.

Best RV Camping in Graeagle CA
Looking for RV Camping in Graeagle California? Movin West RV Park is a natural choice.

Best Family Vacation Destination for RV Camping in California
The best family vacation destination for Northern California and Nevada, are the towns of Blairsden-Graeagle. A short one hour drive from Reno to Graeagle will allow you to enjoy a great weekend fami

Family Vacation Ideas
family vacation ideas, planning a family vacation, geo cash, Outdoor Recreation, Family Vacation Ideas. This is the page you want for things to do while vacationing in the High Sierras. Geocaching,

Reservation Request
Reservation Request

Golf Resorts where you can play golf in Graeagle
Golf resorts are never far away when you vacation in Graeagle. There are five golf resorts for your golfing pleasure.

4 Wheeling on the Plumas National Forest
Is 4 Wheeling Your Thing? The Tahoe and Plumas National Forests offer many opportunities.

GPS Games, Geocaching, Kids Treasure Hunt, no matter how you say it, it is alway
One of the fastest growing GPS games is Geocaching, there are over 836,000 caches world wide, up over 50,000 caches in just the first six months of 2009. If you are looking for a GPS, check out the G

Vacation Graeagle Sitemap
This sitemap is provided to make it easier to move around our site.

Internet Specials for Graeagle camping, at Movin' West RV Park. Come and expe
inte Specials at Movin' West RV Park will allow you to enjoy the quiet time of the year. Instead of five hours, play your favorite 18 holes of golf in three.

Disclaimer for the Pages of VacationGraeagle.com
Disclaimer Page

Our Commitment to your Privacy
Our Commitment to your Privacy

About Vacation Graeagle
About Vacation Graeagle is explaining who we are and why family vacations are important to us. So important that we bought a RV Park in Graeagle and are sharing all the things your family can do whil

Plumas Pines Golf resort, the Place Golfers Play
Play High Sierra Golf at Plumas Pines Golf Resort. Is this your favorite course? Why is it the best? Join us here to tell what you like or don't like about this course.

Graeagle Meadows Golf Your High Sierra Golf Resort Vacation
Play Golf at Graeagle Meadows Golf Course. One of four great golf courses in Graeagle. Rated in the top twenty Northern California courses it is well worth taking a few hours to play here.

High Sierra Golf at Whitehawk Ranch
Play High Sierra Golf at Whitehawk Ranch. This course is Dick Bailey designed. It is rated at 71with a slope of 129 and is 6,983 yards from the longest tee. It has a 4.5 star rating at golf digest.