Contact Info
Cheyenne Electric Inc.
Mike Henry
4425 - C Treat Blvd. Suite 107
Concord, CA, 94521
Phone: 925-566-8226
Fax: 925-566-8228
Contact via Email
Photo Tour
This will show up if the script is missing or flash isn't installed
Services
Commercial
Residential
Small Business
Going Green Commitments
Promote the use of low wattage LED lighting. Engage in EPA approved recycling programs for used fluorescent lamps and magnetic type ballasts. Energy audit services to help consumers save energy and reduce their home or business carbon footprint.
Hours of Operation
Open to serve you
About Us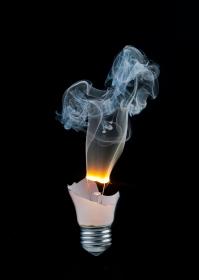 Cheyenne Electric Incorporated is a full service residential and commercial electrical contractor servicing the Greater Bay Area, Sacramento and Solano County. We are fully bonded as required by the State of California and insured with General Liability and Workers Compensation insurance. All of electricians are state certified or enrolled in a state approved five year Apprenticeship Program as required by law. We have a full administrative staff to support all construction activities. We have four fully stocked service vehicles and offer seven day / 24 hour emergency service.
Our staff diversity sets us apart from our competitors by offering over l00 years of combined skill level related to the installation, troubleshooting, repair, or design of modern or antiquated electrical systems in homes, office buildings, institutional facilities or factories. We have the unique ability to offer Design-Build services to our clients which reduces their project costs by eliminating engineering disciplines typically used in the construction process. We implement " Green " technology by recommending the latest energy saving applications available in the electrical system market today. From LED recessed lighting to energy saving T5 fluorescent lamps, we embrace the importance of providing a showcase product that each client can be proud of when their project is complete. We follow EPA guidelines for the proper recycle and I or disposal of used fluorescent lamps and magnetic ballasts when a project requires removal and disposal of those products. We truly offer the very best in electrical contracting service available today.
We'll Impress You
Cheyenne Electric, Inc. provides electrical contracting services to the residential and commercial communities with an emphasis on customer satisfaction, perfromance and trust.
Mission Statement
Cheyenne Electric Incorporated embraces the importance of providing a service to the commercial and residential community that requires a high level of knowledge and expertise in order to ensure the safe and reliable installation or repair of modern electrical systems while at the same time developing long term relationships with our clients built on performance and trust.
Our Guarantee
Homeowners, General Contractors, Building Owners, Property Managers, Facility Managers, Building Engineers, Space Planners, Interior Designers, Lighting Consultants, Architects, Engineers